Esplanade House
This unusual property located just 4 blocks from Bourbon Street and 3 more from Frenchmen Street brings to feel of Key West to the Big Easy.
Its huge, landscaped, tropical yard with tiki bar, gazebo, BBQ grill, and water feature can accommodate large gatherings. In addition there are and 2 covered areas; The Tiki Lounge/Stage (32' x 16') and The Tiki Bar (22' x 16'), two outdoor bathrooms, and parking for up to 20 cars

Inside you'll find 7 Bedrooms, which collectively offer 11 beds; 1 King bed, 6 Queen beds, 1 Full/Double bed,1 Twin bed, and 2 Sofa beds. Because each room is a suite unto itself, there are also 7 bathrooms, 6 kitchens and multiple sittin/living/dining areas.

For your convenience, the entire property has Cable TV, Free Wi Fi throughout

Sleeps up to 20 people Maximum

View from the house to the yard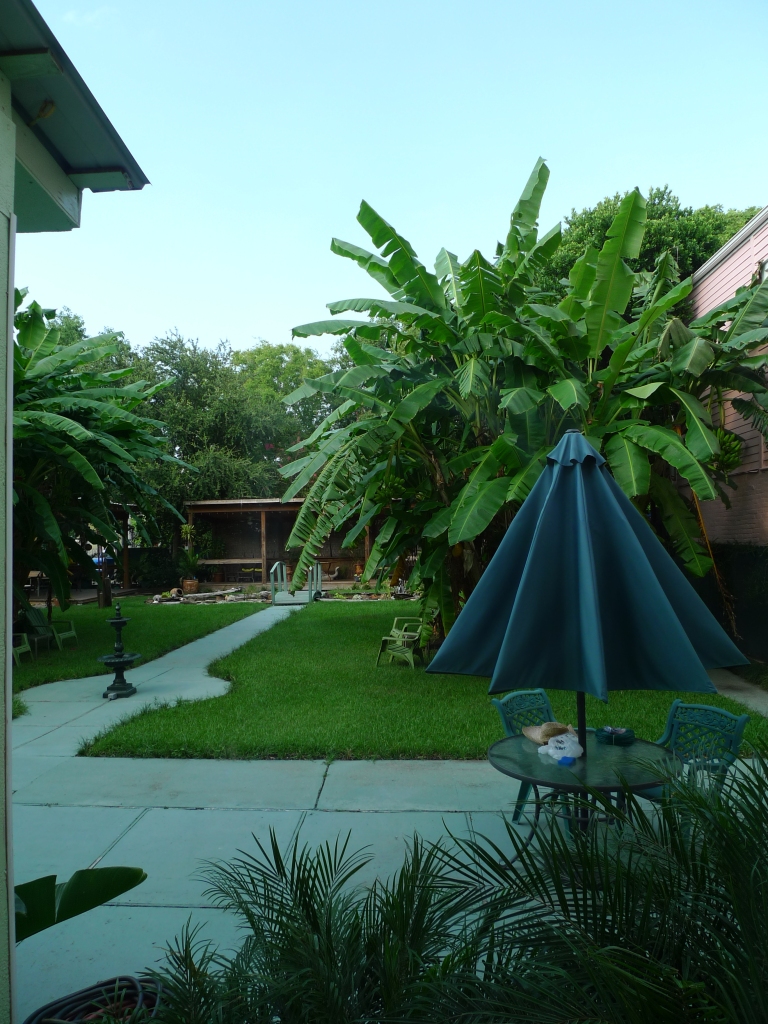 Tiki Bar and Tiki Stage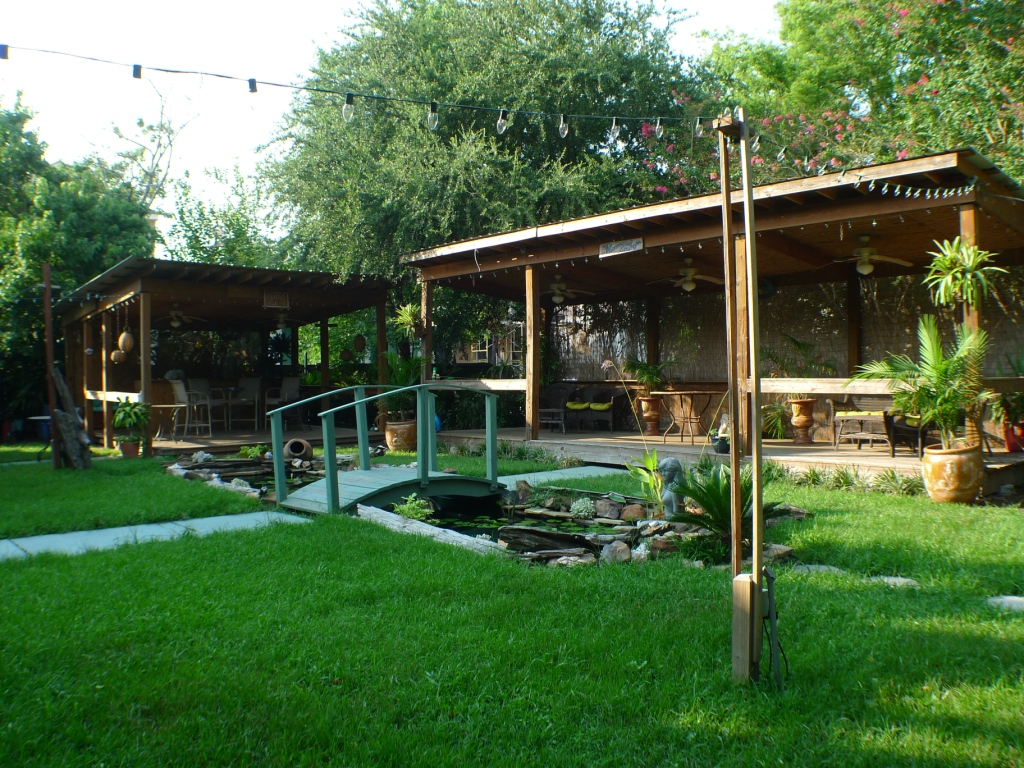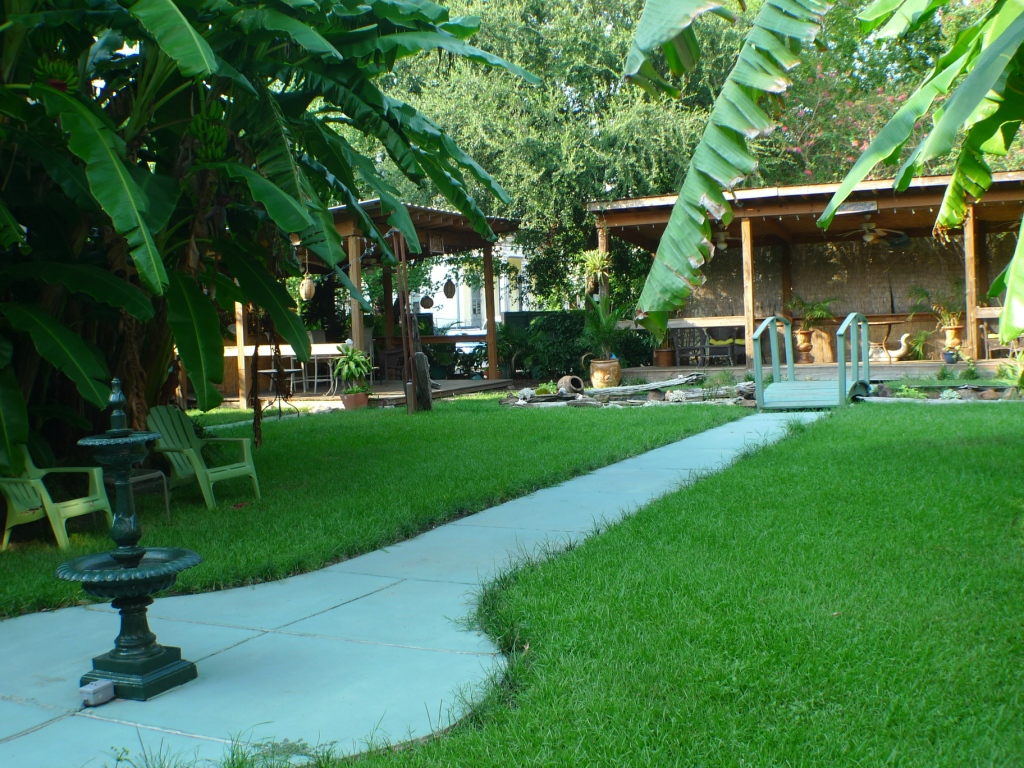 Interior Photos