Townhouse III
Townhouse III contains four suites which combined can sleep up to 20 people
These suites may not be rented individually but only in the following combinations:
All four suites for a total of 6 bedrooms with 10 Double beds, 4 bathrooms, 2 kitchens, 2 living rooms
OR
Combination of a 1BR and an adjacent 2BR Suite for a total of 3 bedrooms with 5 Double beds, 2 bathrooms, living room, kitchen

One Bedroom Suites with loft

There are two 1 bedroom suites each with 2 extra long Double beds, one on the main floor and another in the upstairs loft of each unit. These Suites also have a kitchen, sitting room, 1 bathroom and direct access to a plant filled courtyard as well as coin operated washer/dryer.
Maximum 4 people per Suite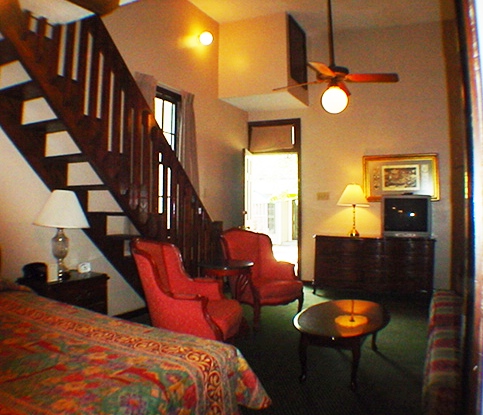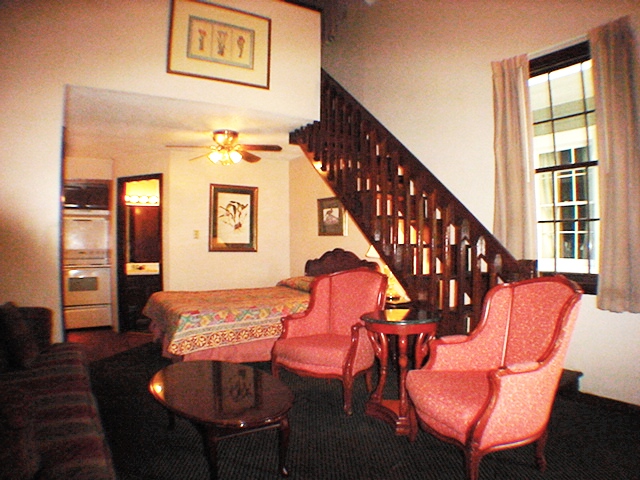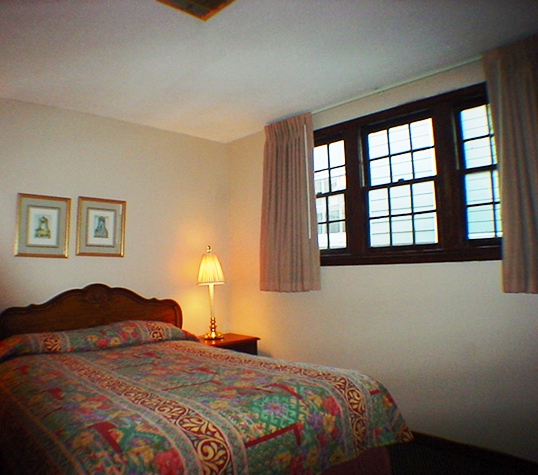 Two Story Two Bedroom Suites

There are two 2 story, 2 bedroom, 1 bathroom suites each with three extra long Double beds,
living room, and dry bar with refrigerator, coffee maker and microvawe.
Maximum 6 people per Suite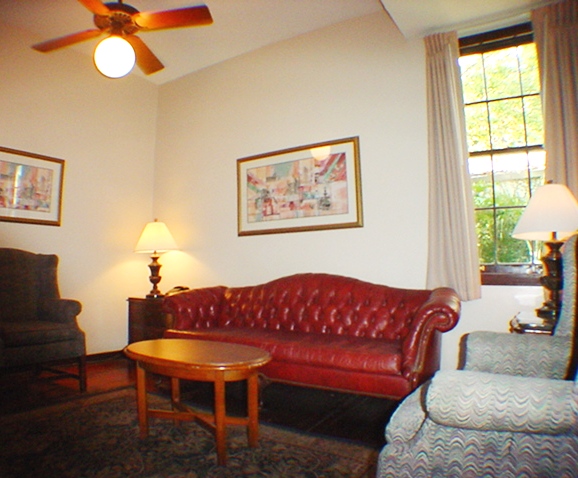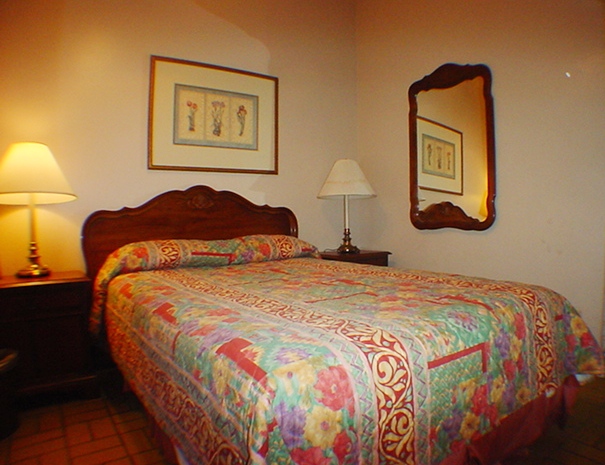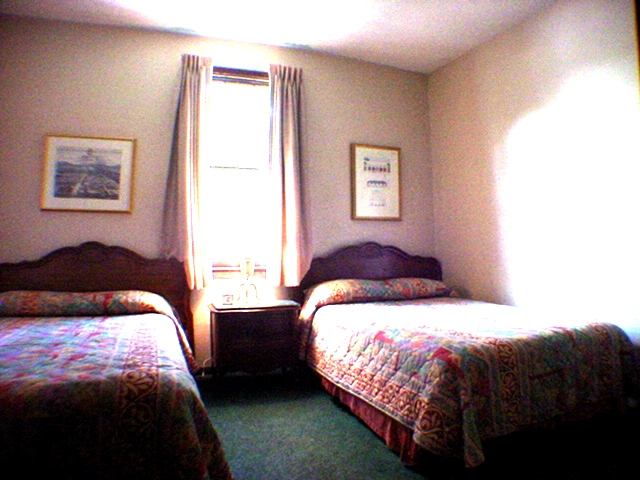 Daily maid service and access to in-ground pool included.